Data Processing Services
Get Connected
Contact Info
P.O. Box 3835
Tarkeshwor-08, Kathmandu
Bagmati 44610, Nepal
Telephone: +977-9808020199
Customer Support:
+977 980 8020199
Corporate: info@uniqueoffshore.com.np
Enquiries: sales@uniqueoffshore.com.np
Support: support@uniqueoffshore.com.np
Website Development
Customer Support:
websupport@uniqueoffshore.com.np

Data Transcription services
Voice to text transformation
The need for various transcription services - like legal transcription, and voice transcription  is rising dramatically everywhere round the world. From individuals with a one-time requirement to medical practices and non-medical companies that require transcription services on a regular basis, We cater to all your transcription needs.
We deliver results on time that you specify and is favourable.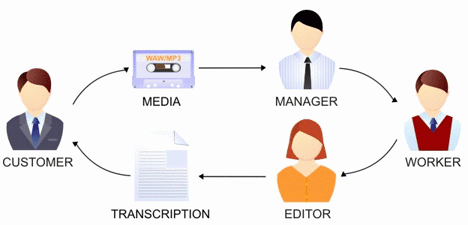 Give us your data via following formats
Dictating into a Hand-held recorder.
Call our Toll free number and dictate. (Click to Get the Phone Number)
Upload your dictation files to our secure server using your PC with headset.